All these beings of light, have a great desire to speak with you, to make contact, to show themselves, to become existing. You all know they are there, "But how can you be sure? How do you know they really exist around you? "
Meditation what is it? It is that moment when you open all the chakras, and let your inner light shine, thus exposing the degree of balance, that you are at that moment; and depending on this degree of light, beings of light come closer. There are already many thinking: 'But how do I know, that I am attracting only beings of light?'
The answer is simple, if you are emanating light, what do you attract? Our presence. Because the more you exhale light, the closer we get. And it is clear that at this moment, it is up to your protectors to create an aura of protection around you, so that there is no interference, of any other type.
You sit down to meditate, you have this intention, so at this moment your Higher Self commands the opening of your Chakras, and your light is displayed, it is shown to us. If you stay connected, if you stay focused, that light stays; now if you start thinking about other things, your chakras will close again, and your light will withdraw, making it difficult to connect with us.
It is as if you were in a circle of friends, around a fire, telling wonderful stories, but everything turned to us. So you will be talking to us. At first it will be a monologue, because for you to get to hear what we say, it takes time for the connection to be created.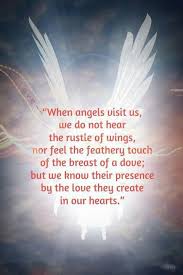 So the vast majority of you have more than one Guardian Angel, in addition to the rest, of course, in addition to the other
spirit guides who protect you, but the first protection you have are the Angels. So it is with them that you have to make the first contact, it is with them that you have to talk every day until you create the connection, because after creating the connection with the Angels, they themselves will help you to create the other connections. And you will have a lot of help."
Love, Light & Infinite Blessings,
Aurora Ray & Your Galactic Federation Ground Crew