"According to Buddhism, there are four elements of true love.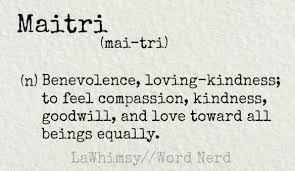 The first is maitri, which can be translated as loving-kindness or benevolence. The second element of true love is compassion, karuna.  The third element of true love is joy, mudita.  The fourth element is upeksha, equanimity or freedom."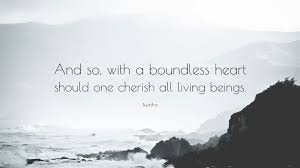 Thich Nhat Hanh explains freedom in true love… "When you love, you bring freedom to the person you love.  You must love in such a way that the person you love feels free, not only outside but also inside.
'Dear one, do you have enough space to your heart and all around you?'  This is an intelligent question for testing out whether your love is something real."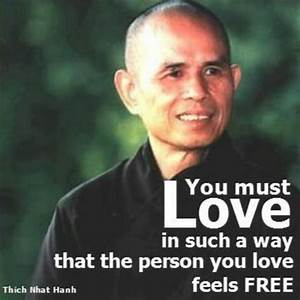 Thich Nhat Hanh – "True Love," p. 1-4