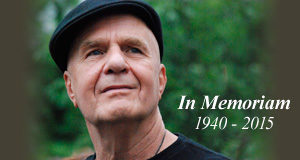 Move from ambition to meaning. Such a shift eliminates our feelings of separateness, illuminates our spiritual connectedness, and involves moving from the ego-directed morning into the afternoon of life where everything is primarily influenced by purpose.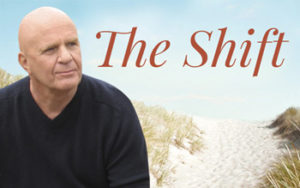 It's almost a universal law that we'll experience a fall of some kind. Yet these low points provide the energy we need to move away from ego and into a life of meaning and purpose.
The Shift doesn't mean that we lose our drive and ambition; it signifies that we become ambitious about something new. We make a commitment to living a life based on experiencing meaning and feeling purposeful, rather than never-ending demands and false promises that are the trademark of the ego's agenda.
The first shift that we all make takes us from non-being to being; from Spirit to form; from the invisible to our corporeal world of things. The next shift is the phase I call Ambition where we take on an ego self that is the opposite of the place of Spirit from which we came. Ego in this context is our false self. These first two shifts are mandatory in the human journey. Unfortunately, for many people, Ambition is often the end of their life story, but there are two more shifts open to us!
We can all choose to make the leap past the second shift of ego–driven ambition. We arrive at the third shift when we realize that we have an option to make a U–turn away from the false self. We can do an about–face and head back to the place of Spirit in a third shift.
And then, in the fourth shift, we achieve a life of Meaning and purpose by rededicating our Ambition to the fulfillment of our authentic self. We discover that the laws of the material world do not necessarily apply in the presence of the Meaning that is encouraged by our shift to Source.
Meaning is now what defines all the moments of our existence. We can fulfill our greatest calling when we consciously undertake the journey from Ambition to Meaning. We can transform our individual lives and influence the destiny of our sacred planet as well."   Hay House – Dr. Wayne Dyer