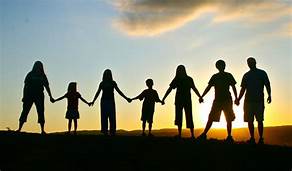 "Bonded.  In the case of your glue, you mean two or more things affixed in a way that they do not come apart.  In the case of human relationships, you mean two or more people who care deeply about each other and enjoy an affinity that holds them emotionally connected.
When you are bonded with another and that other crosses the veil, the bonds continue.  Love is the binding Force, so do not worry.  Love never dies.  It cannot.  It is the glue.  What human emotional love has brought together, the soul's interconnectedness, also known as divine love, holds firmly in place."
The post Bonded appeared first on Suzanne Giesemann.