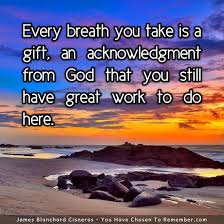 You find no difficulty in trusting the Lord with the management of the universe, and all the outward creation, and can your case be any more complex or difficult than these, that you need to be anxious or troubled about His management of you? Away with such unworthy doubting!
Take your stand on the power and trustworthiness of your God, and see how quickly all difficulties will vanish before a steadfast determination to believe. Trust in the dark, trust in the light, trust at night and trust in the morning, and you will find that the faith which may begin by mighty effort, will end sooner or later by becoming the easy and natural habit of the soul.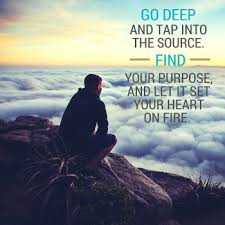 Your purpose in life – your life's mission – will be something you love and take great joy in. Joy is a natural expression of one who is fulfilling his or her purpose. What offers you peace? What gives you joy? What do you love to do? All these are clues to the destiny that you're trying to reach, your life's mission. Believe in yourself and trust that the universe is in your corner. Reach within, listen to the whispers of your heart, and bring what is within you out into the world. This is how you will begin to manifest and live your wishes and dreams.
You Have Chosen To Remember: A Journey From Perception To Knowledge, Peace Of Mind And Joy, James Blanchard Cisneros, p. 47, 246.