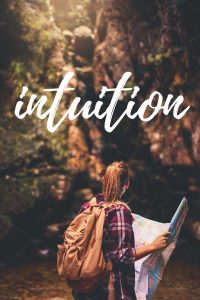 "Trust the energy… that you are feeling about certain people, places, or situations.
Your body can pick up on bad energy or vibrations. You already know the answers. They're within you.
Listen to your own voice, your soul, it's your internal guidance system, or your gut feeling. Your body and mind can pick up on certain people, places, and situations that doesn't make sense to you at the moment.
You have to learn to trust your intuition, resonance, or instincts. You don't need to justify how you feel to anyone. If something feels off or isn't right to you, then that is more then enough of a reason. Just trust your own internal guidance system it will not lead you wrong."