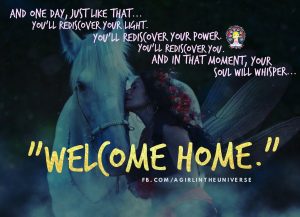 "You are magic, in pure form.
Your power is great, you just need to reconnect to Source to tap into it.
Meditation helps us, along with listening to yourself, following your heart and sharing love with all you connect to.
Your soul needs you now. Needs you to spread love, give love and be love. Your power is needed in this world. Be the light that you were meant to be. Be the love, the beacon.
Be You!"