"Unconditional love is known as affection without any limitations, or love without conditions. This term is sometimes associated with other terms such as true altruism or complete love.
Each area of expertise has a certain way of describing unconditional love, but most will agree that it is that type of love which has no bounds and is unchanging.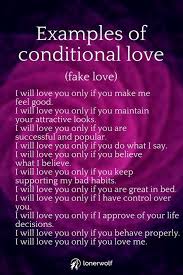 Some authors make a distinction between unconditional love and conditional love. In conditional love: love is 'earned' on the basis of conscious or unconscious conditions being met by the lover, whereas in unconditional love, love is "given freely" to the loved one "no matter what". Loving is primary. Conditional love requires some kind of finite exchange, whereas unconditional love is seen as infinite and measureless. Unconditional love should not be mistaken with unconditional dedication: unconditional dedication or "duty" refers to an act of the will irrespective of feelings (e.g. a person may consider they have a duty to stay with someone); unconditional love is an act of the feelings irrespective of will.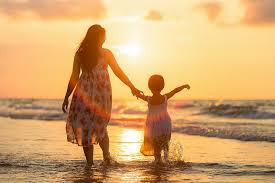 Unconditional love separates the individual from her or his behaviors. However, the individual may exhibit behaviors that are unacceptable in a particular situation. To begin with a simple example: one acquires a puppy. The puppy is cute, playful, and the owner's heart swells with love for this new family member. Then the puppy urinates on the floor. The owner does not stop loving the puppy, but needs to modify the behavior through training and education."
Wikipedia.org