Some of the deepest connections are your Soul Family!
"Be free from all shackles of expectations, from your culture, country of birth, tradition, family and from yourself, so you'll feel lighter.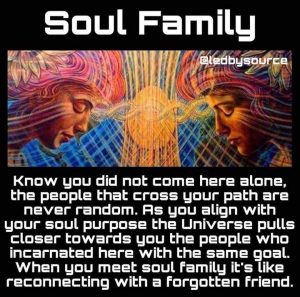 Soar free and fly high when you've grown your spiritual wings.
Meet your destiny and do what you came here to do.
Meet your soul tribe, those you connect with and will support you when your wings are tired, as you will you'll do the same for them when they're tired.
It's time for us to show the way for those just waking up right now…"