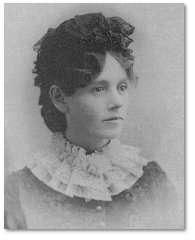 "Myrtle Fillmore, who cofounded Unity, urged everyone to see their children as God sees them, from a higher vantage point. Here are some of her recommendations, paraphrased:
See children as eager, growing souls.
See these souls not bound by convention but as children of God, learning the way of Truth by experience and inspiration.
See them as free to change whenever they recognize mistakes.
See them able to stand for their highest ideals.
See them in God's kingdom, right here and now.
Most of all, she said, be present with your children. 'What the soul asks is the opportunity to be itself. Happy, peaceful, truly wise, and practical parental companionship means everything.'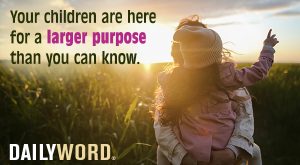 Parents have volunteered for the graduate school of spiritual growth. Mothers shape the future of humankind—one child at a time—and we honor and bless them."  unityonline.org.