Dear ones, you have choice. You are learning that tuning your inner tuners – by choosing thoughts that make you feel good and cause you to emanate higher vibrations – is the process that will get you far greater results than all the effort and struggle and trying in the world. We are not telling you to sit still, feel abundant and loving, do nothing, and let money rain on you and people knock on your door (although that has happened to some). We are saying that when you tune into a higher and happier vibe, now, here, in the present moment, you begin to attract flow, grace, ease, and inspired action.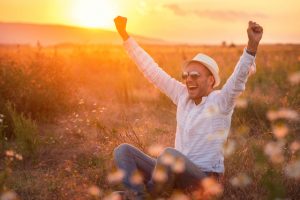 Joyous effort leads to joyous results. Painful forced efforts lead to more pain along the way. Focusing on sickness keeps you sick. Handling it but focusing on what feels good – in any thought or area of your life – supports your shift to well-being. Handling the bills in front of you best as you can while giving thanks for all abundance in your life and the world, or even sustaining an abundant attitude of gratitude, will bring you more abundance.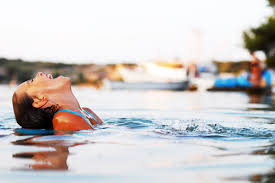 A happy now leads to a happy later. Living in a vibration of abundance now attracts abundance later. Living in a vibration of love now attracts more love later. Living in a vibration of feeling good in any way in your life now leads to health and vitality later. Whatever vibration you are emanating now is tuning you into more of that later. The good news is that your positive vibrations are much stronger than your negative vibrations. One single thought of true self-love or self-acknowledgment sustained for less than a minute can point your entire life in a more positive direction.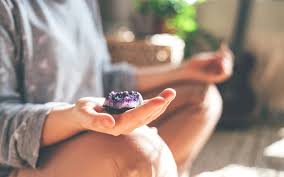 Now. Here. This is all you have. The past only exists if you carry it with you and dredge it up in your memories. The future is imagined. If it makes you feel good to think about the past or the future right now, then enjoy those thoughts and feelings! If, however, it makes you feel sad, angry, upset, disempowered, or in a generally low vibe to think of the past or imagined future, stop! Catch yourself. Learn to question yourself more often, "Do I feel good now? If not what better thoughts can I choose now?"