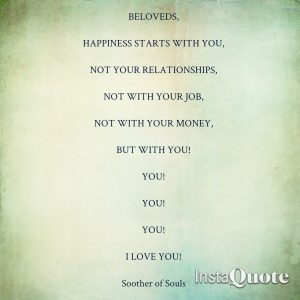 "BELOVEDS,
TRUE HAPPINESS CAN ONLY BE FOUND WITHIN.
YOU WILL NEVER, EVER, FIND TRUE HAPPINESS, TRUE LOVE OR TRUE SUCCESS OUTSIDE OF SELF.
THE TRUTH, YOUR TRUTH OF ALL THINGS, AS THEY PERTAIN TO 'YOU,' RESIDES WITHIN YOU!
ALLOW YOURSELVES TO BE BRUTALLY HONEST WITH YOURSELVES BELOVEDS!
ALLOW YOURSELVES TO BE DEEPLY VULNERABLE AS WELL.
FOR IT IS WITHIN OUR VULNERABILITIES THAT WE BECOME MORE AWARE OF OUR TRUEST SELVES.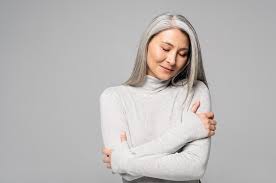 ASK YOURSELF 'WHO IS TRULY GOING TO RESPECT SOMEONE WHO DOESN'T RESPECT THEMSELVES?'
'WHO IS TRULY GOING TO HONOR SOMEONE WHO DOESN'T HONOR THEMSELVES?'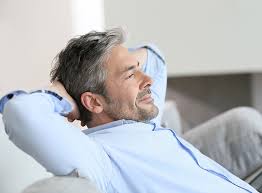 MOST IMPORTANTLY, 'WHO IS GOING TO TRULY LOVE SOMEONE THAT DOESN'T TRULY LOVE ONES' SELF?'
BELOVEDS, IT TRULY IS UP TO YOU!
IT IS UP TO YOU TO CREATE THE RESPECT, THE HONOR AND THE LOVE THAT YOU SEEK.
FOR IT TRULY CAN ONLY BE CREATED AND GENERATED FROM THE INSIDE AND EMANATED OUTWARDS BEFORE IT CAN EVER BE REFLECTED BACK TO YOU.
I Love 'YOU' ALL as I Love Myself! Unconditionally!!!"
Om Shanti Om