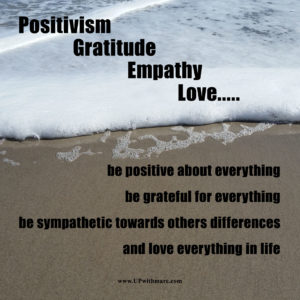 "Be grateful for what you have in this moment.  You do not know what the next moment will bring.
Life is about change.  Most likely, you do not want to hear this, putting the hands over the ears and proclaiming, 'I want things to stay like this forever.'
This moment is exactly what you need.  What does it have to teach you?  In an instant, it is gone, and here is another now and now and now.
With gratitude for what life presents you now, flow happens from now to now.  Change is acknowledged and accepted, and with this, suffering is gone.
You are so very loved."
Suzanne Giesemann, suzannegiesemann.com