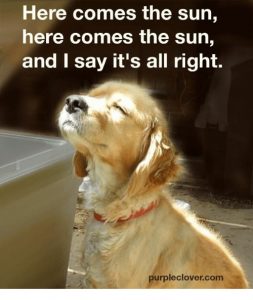 "It's not about personalities. It's about loving and seeing something to appreciate everywhere and in everyone.
It's not about how lovable anybody else is.  It's about, "Am I choosing to see through the eyes of Source/God/dog, who loves and adores everything and everybody 😍?"
"Do I feel good or do I make my point?" After decades of opinions and activism (resistance and need to control), all that contrast brought clarity.  I am now addicted to appreciating.
Feeling good totally rocks! 🎉"