"Every Judgment or reactional trigger is a teacher when one practices Awareness.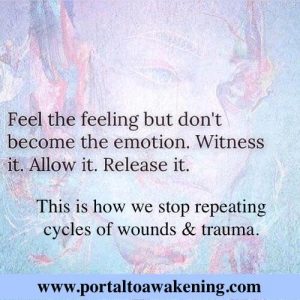 And we must heal/clear these to stop the repeating cycles that they create.
The key in clearing/healing it is to Feel it…………… pause while breathing into your Heart to stop the trigger ………….. and then ask 'what is this trying to show me?'
This is how we heal conditioning and wounds from the past.
This is Mastery
"