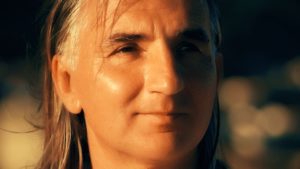 Welcome to Braco-TV.me. Braco is here for everyone to offer fresh happiness, hope and help through his live streamed gaze. This experience is defined by people in many countries as one of loyal goodness, distinctively natural and simple, yet profound in its enriching and loving effects on lives.
Important Video about Braco
Encounters with Braco are not related to any specific religion or a church. They are open to everybody equally, independent of religion, race or ideology.
Only adults (18 years or older) and pregnant women up to and including their third month of pregnancy may attend a live streaming event.
Braco makes no promise to heal; he does not give any diagnosis and does not provide any treatment. Participation in live streaming is not a replacement for medical consultation. Medical advice and/or prescribed therapies and treatments should be continued and followed for the duration your medical practitioner recommends before/after participation in live streaming.
Schedule – Live streaming from Croatia
January 25, 2017 – Every hour from 11am – 5pm EST
January 26, 2017 – Every hour from 11am – 1pm EST