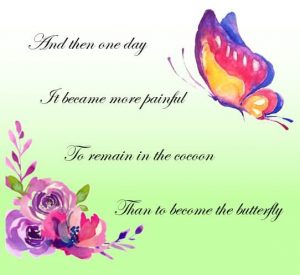 "You are in no way under any obligation to be the same person you were yesterday or even 5 minutes ago.
When you begin to embody the essence of your higher self, change is inevitable.
We grow through our discomfort. Our triggers are our guides to a higher inner-standing. You are so much more than what appears to you on the surface.
Dig deep into self discovery. We are all in this together!"
Krystal Dawn