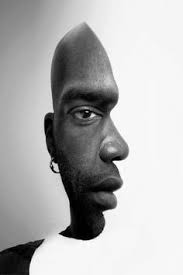 In Richard Bach's book, Illusions – The Adventures Of A Reluctant Messiah, he wrote, "Argue for your limitations, and sure enough, they're yours."
What does this quote mean?
It describes a mindset that repeats the limiting thoughts of, "It cannot be done."  Also, "Certain things are just not possible!"  Those negative ideas are arguments for continuing one's restricting outcomes.
But did you know that there are countless life stories that are based on people believing in challenging currently perceived, controlling life factors to fulfill the impossible. That is, some individuals think out of their proverbial "mental boxes!"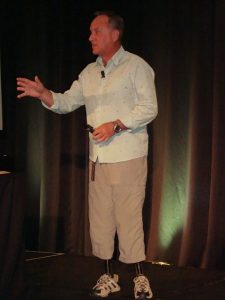 Here is one person's story: "On 15 May 2006, after 40 days of climbing, Mark Inglis became the first ever double amputee to reach the summit of Mount Everest,  the highest mountain in the world. While acclimatizing at 6,400 meters (21,000 ft), a fixed-line anchor failed, resulting in Inglis falling and breaking one of his carbon fiber prosthetic legs in half. It was temporarily repaired with duct tape, while a spare was brought up from base camp.  Inglis's Everest expedition was filmed for the Discovery Channel series Everest: Beyond the Limit."  Wikipedia
Mark Inglis is just one example of how a person can achieve anything beyond the boundaries of human expectations.  He believed that anything was possible!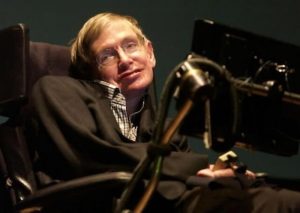 Other life stories of going beyond the World's expected limitations include Stephen Hawking, FDR, Marlee Matlin, Michael J. Fox, Stevland Morris and Nick Vujicic.
Think about Michael J. Fox, for instance. He was the star of some of the biggest films of the 1980s and then was struck down by Parkinson's Disease and kept on acting despite his tremors!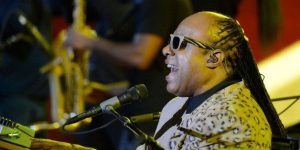 Blind since shortly after his birth, Stevland Morris was a child prodigy known as "Little Stevie Wonder," leading him to sign with the Motown label at age 11.  He didn't let blindness stop him!
When Nick Vujicic was born without limbs, he wasn't expected to survive. Nearly everyone with tetra-amelia syndrome barely makes it past infancy.  Now, he's an author, musician, actor and enjoys fishing, painting, and swimming.  Beyond that, he's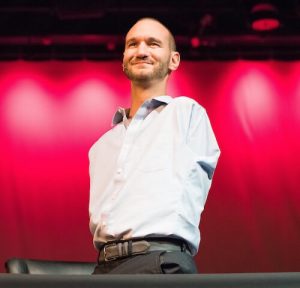 married and has four children. Sounds like he's met his goal of not being limited.
Katie Piper, victim of a vicious acid attack in 2008, is now a successful author, columnist and television presenter.  This disfiguring event didn't change Katie's positive mental focus!
Brian Wilson, leader and Cofounder of the Beach Boys, was known for his reclusive lifestyle and substance abuse. Despite his problems, Brian still believed in himself and his musical abilities.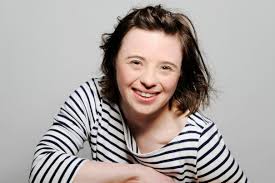 Award winner Sarah Gordy, who has Down's Syndrome, is best known for her role as Lady Pamela Holland in the 2010 BBC TV series Upstairs Downstairs.  Sarah did not let Down's Syndrome limit her acting skills!
Additionally, going beyond his seeming limits is Ralph Braun, who was born with muscular dystrophy. He created the first wheelchair accessible van with hand controls. In 1991, Ralph's vision brought mobility via four wheels to millions of people around the world with his invention of the first handicapped accessible minivan.
It is an illusion that we are limited by our handicaps.  What if the only handicap that exists for us all is in our minds?  If we believe with our thoughts that we are victims, not worthy and limited, then we will become our own inner negative prophesy.  But if we open up our minds, we might find ourselves arguing for our unlimited possibilities!