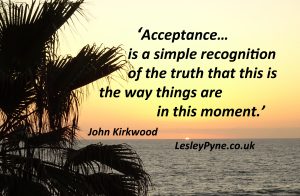 "Acceptance means: For now, this is what this situation, this moment, requires me to do, and so I do it willingly."
Eckhart Tolle
Dear Friend,
Acceptance is a recognition of what is happening or has already happened.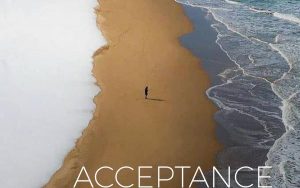 Contrary to popular opinion, acceptance has nothing to do with whether anything is liked or disliked.
No matter how much you like what happens or dislike it for whatever reason, no degree of like or dislike has anything to do with the simplicity of seeing what is happening — from one moment to the next.
All For Love,

info@mattkahn.org
"The five stages – denial, anger, bargaining, depression, and acceptance – are a part of the framework that makes up our learning to live with the one we lost. They are tools to help us frame and identify what we may be feeling. But they are not stops on some linear timeline in grief."                                                          Elisabeth Kubler-Ross