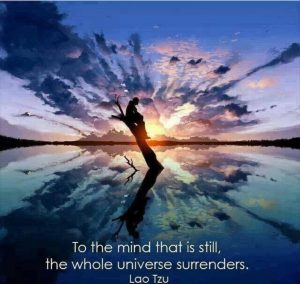 "That which you focus upon shall increase within your experience. For your attention is like a magnet which attracts more of whatever it is focused upon.
To focus your attention upon the spaces between your thoughts and the space which contains them is to focus upon the stillness of the mind. To focus upon this stillness is to cultivate its clarity and allow the light of your true self to shine upon the earth."
Steve Kornegay, www.stevenakey.com.